Kilians Irish Pub is probably the best place to go in Munich to watch international sports. GAA, rugby and football are just a few of the sports we broadcast live on our numerous HD screens. We also have multiple Beer Garden Tvs for outside viewing during the summer months. Our modern sound system and the international audience make watching sports in Kilians an extra special experience.
Sports fans will also enjoy Ned Kelly's Sports Bar next door. Ned Kelly's broadcasts the entire NFL season, Premier League, Bundesliga, Champions League, Six Nations, Formula 1 and many other sporting events. If there is a sporting event you would like to watch that is not already on our large sports program, just let us know. We will try our best to fulfil your requests.
We also open outside of our regular opening hours for special sporting events.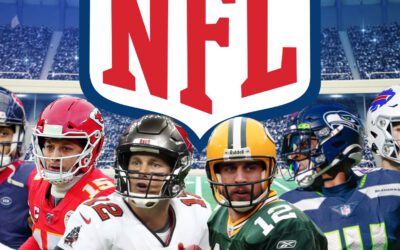 NFL Game Day: Live in Ned Kelly's – Sundays Sept-Feb. Up to 3 live games as well as all night RedZone.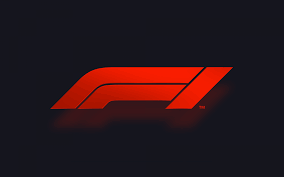 Live F1 – Catch all the action from the first to last lap! 🏁
November
Wednesday 29th
Champ. League – Galatasaray v Manchester United 18:45
Champ. League – FC Bayern München v FC Copenhagen 21:00
Champ. League – Arsenal v Lens 21:00
Thursday 30th
Europa League – Backa Topola v West Ham 18:45
Europa League – Liverpool v LASK 21:00
December
Friday 1st
B'Liga – SV Darmstadt v FC Köln 20:30
Saturday 2nd
B'Liga – Konferenz 15:30
B'Liga – FC Bayern München v Union Berlin 15:30
Prem. League – Arsenal v Wolves 16:00
B'Liga – VfB Stuttgart v W. Bremen 18:30
Prem. League – Newcastle United v Manchester United 21:00
Sunday 3rd
Prem. League – Liverpool v Fulham 15:00
Prem. League – Chelsea v Brighton 15:00
B'Liga – SFV Mainz v SC Freiburg 15:30
Prem. League – Manchester City v Tottenham Hotspur 17:30
B'Liga – Bayer Leverkusen v Borussia Dortmund 17:30
NFL Game Day Wk13
RedZone 19:00
Miami Dolphins @ Washington Commanders 19:00
Denver Broncos @ Houston Texans 19:00
San Francisco 49ers @ Philadelphia Eagles 22:25
Cleveland Browns @ LA Rams 22:25
Tuesday 5th
DFB Cup – Konferenz 18:00
DFB Cup – Konferenz 20:45
Prem. League – Luton Town v Arsenal 21:15
Wednesday 6th
DFB Cup – Konferenz 18:00
Prem. League – Sheffield United v Liverpool 20:30
DFB Cup – Konferenz 20:45
Prem. League – Manchester United v Chelsea 21:00
Prem. League – Aston Villa v Manchester City 21:15
Thursday 7th
Prem. League – Tottenham Hotspur v West Ham 21:15
Friday 8th
B'Liga – TSG Hoffenheim v VfL Bochum 20:30
Saturday 9th
Prem. League – Crystal Palace v Liverpool 13:§0
B'Liga – Konferenz 15:30
B'Liga – Eintracht Frankfurt v FC Bayern München 15:30
Prem. League – Manchester United v Bournemouth 16:00
Prem. League – Aston Villa v Arsenal 18:30
B'Liga – Borussia Dortmund v RB Leipzig 18:30
Sunday 10th
Prem. League – Everton v Chelsea 15:00
Prem. League – Luton Town v Manchester City 15:00
B'Liga – VfB Stuttgart v Bayer Leverkusen 15:30
Prem. League – Tottenham Hotspur v Newcastle United 17:30
NFL Game Day Wk14
RedZone 19:00
Seattle Seahawks @ San Francisco 49ers 22:05
Buffalo Bills @ Kansas City Chiefs 22:25
Denver Broncos @ LA Chargers 22:25
Tuesday 12th
Champ. League – PSV v Arsenal 18:45
Champ. League – Manchester United v FC Bayern München 21:00
Wednesday 13th
Champ. League – Crvena Zvezda v Manchester City 18:45
Champ. League – RB Leipzig v Young Boys 18:45
Champ. League – Borussia Dortmund v PSG 21:00
Champ. League – Newcastle United v AC Milan 21:00
Thursday 14th
Europa League – Union Saint-Gilloise v Liverpool 18:45
February 2024
Coming Soon… ☘️
FEB 2. – Mar 16. SIX NATIONS RUGBY
Sunday 11th
Superbowl LVIII 00:30